ORGANISATION
'Shaken Not Stirred' (Interdisciplinary project week) from Stichting Dollypop
ROLE
Art Director & Exhibition curator
TASKS
_Concept brainstorm with participants about their project
_Project week documentation
_Concept, Creation of the publication in web & print
_Concept & organisation of the exhibitions
As art-director of the project week 'Shaken' I was responsible to document all the projects made during the week by the participants. 

The theme of the project was 'the time is now'. I chose the Facebook timeline interface as a metaphor for time flying by. I froze the timeline by creating a printed newspaper and a static website showing all the projects.
Research
I explored the Facebook UI and features to come-up with a layout for the different content that had to be published. 
For example there was the project story in the form of an 'facebook update' with the project participants commenting.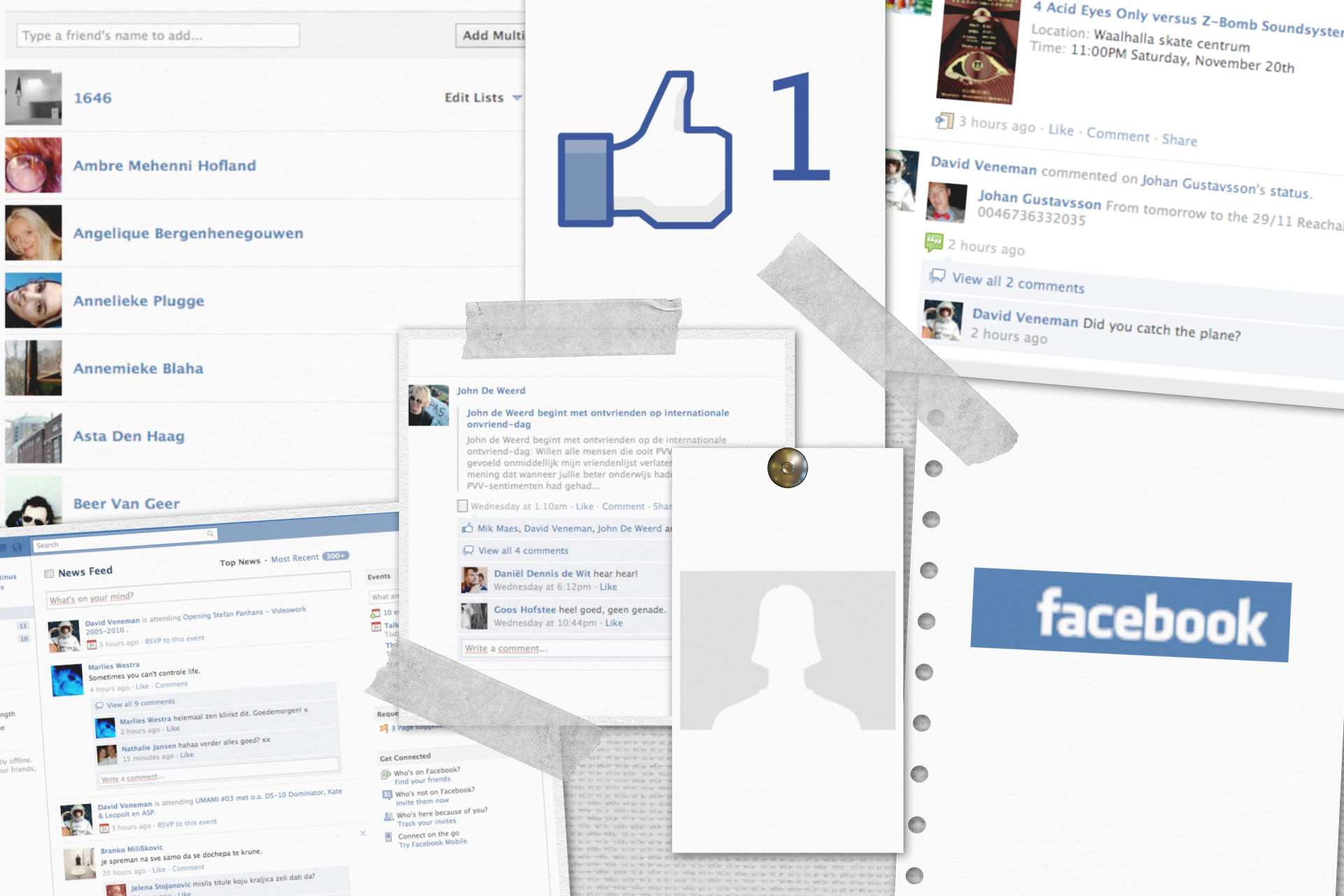 Newspaper Design 'Facebook style'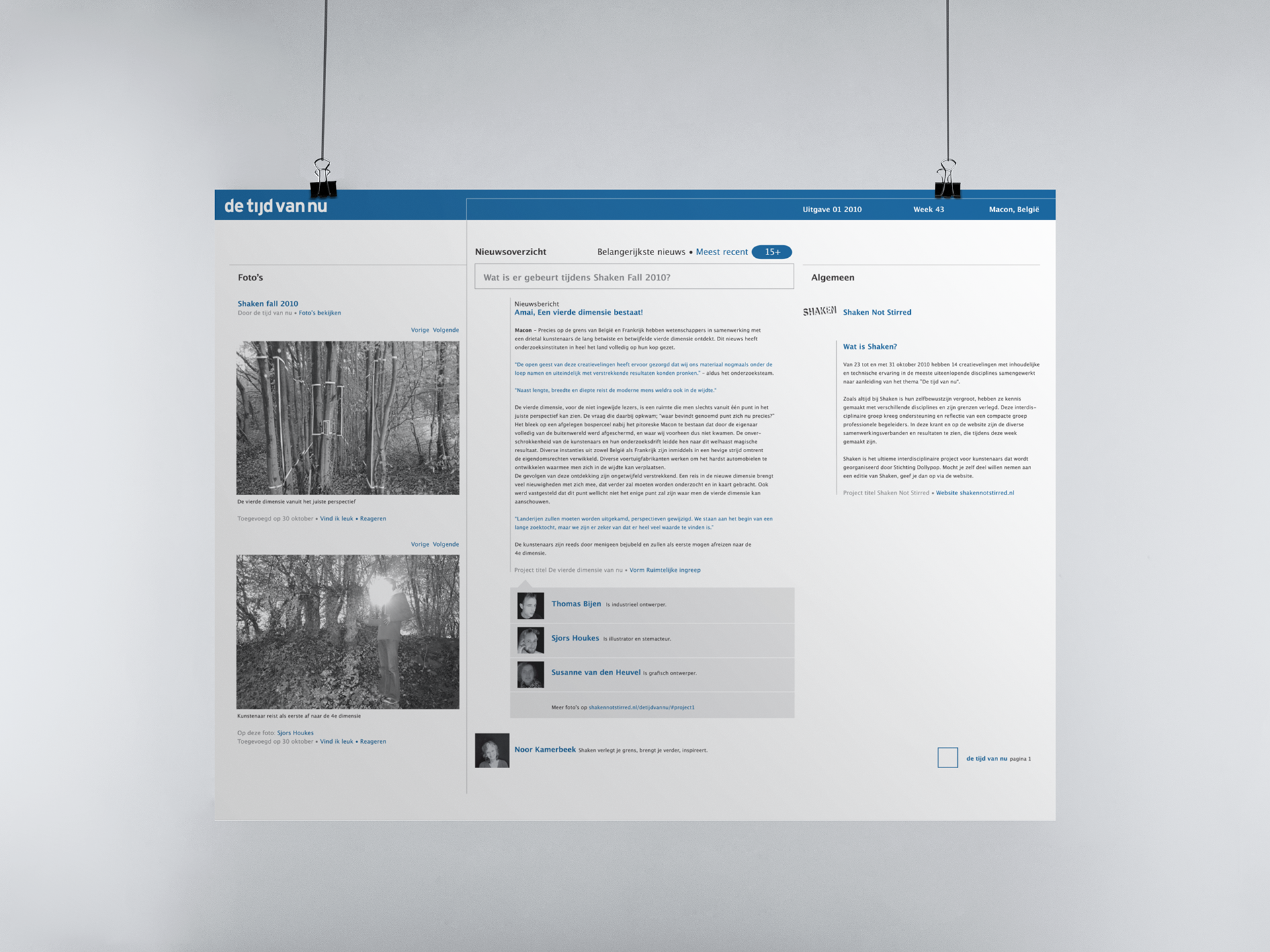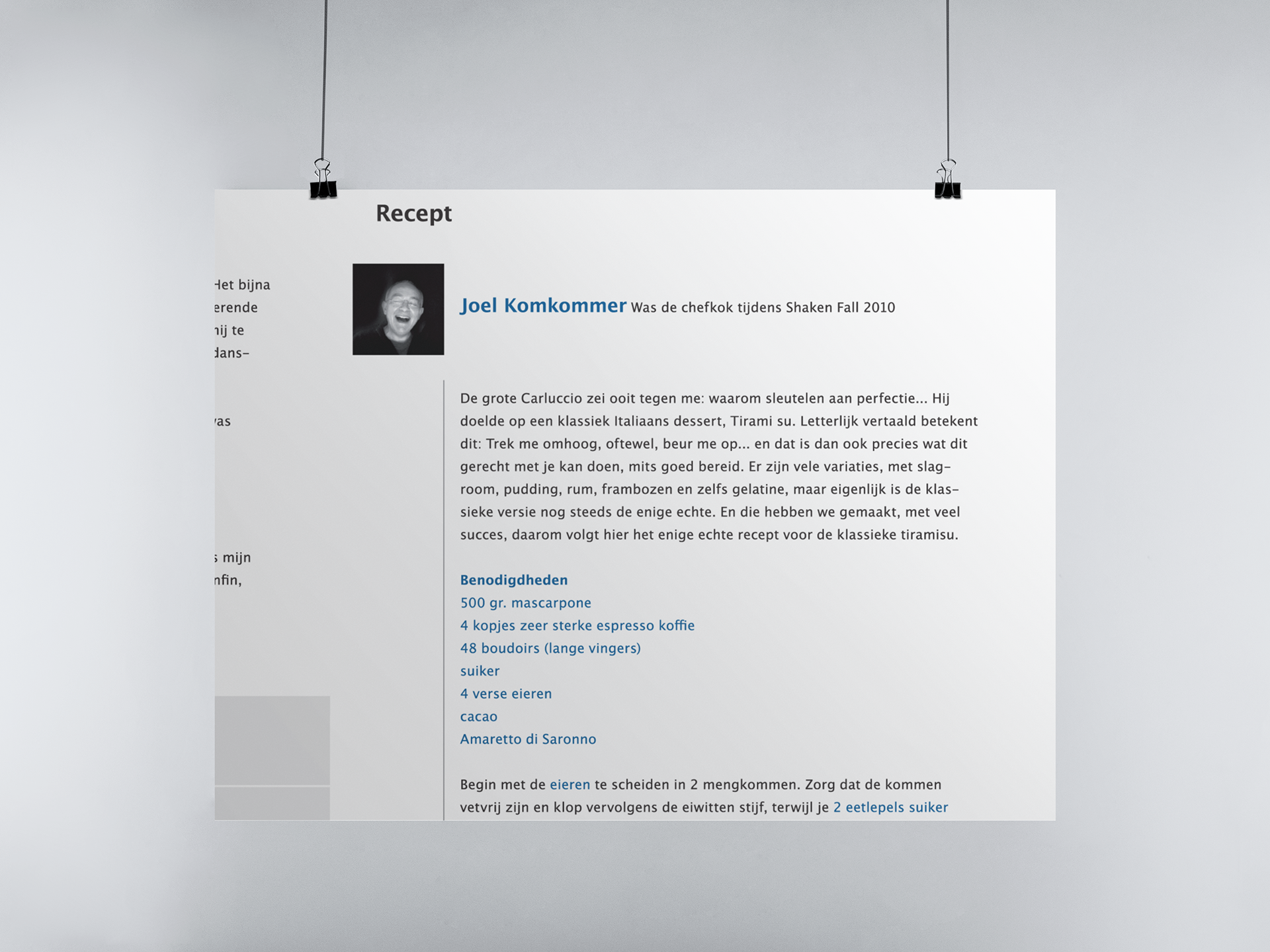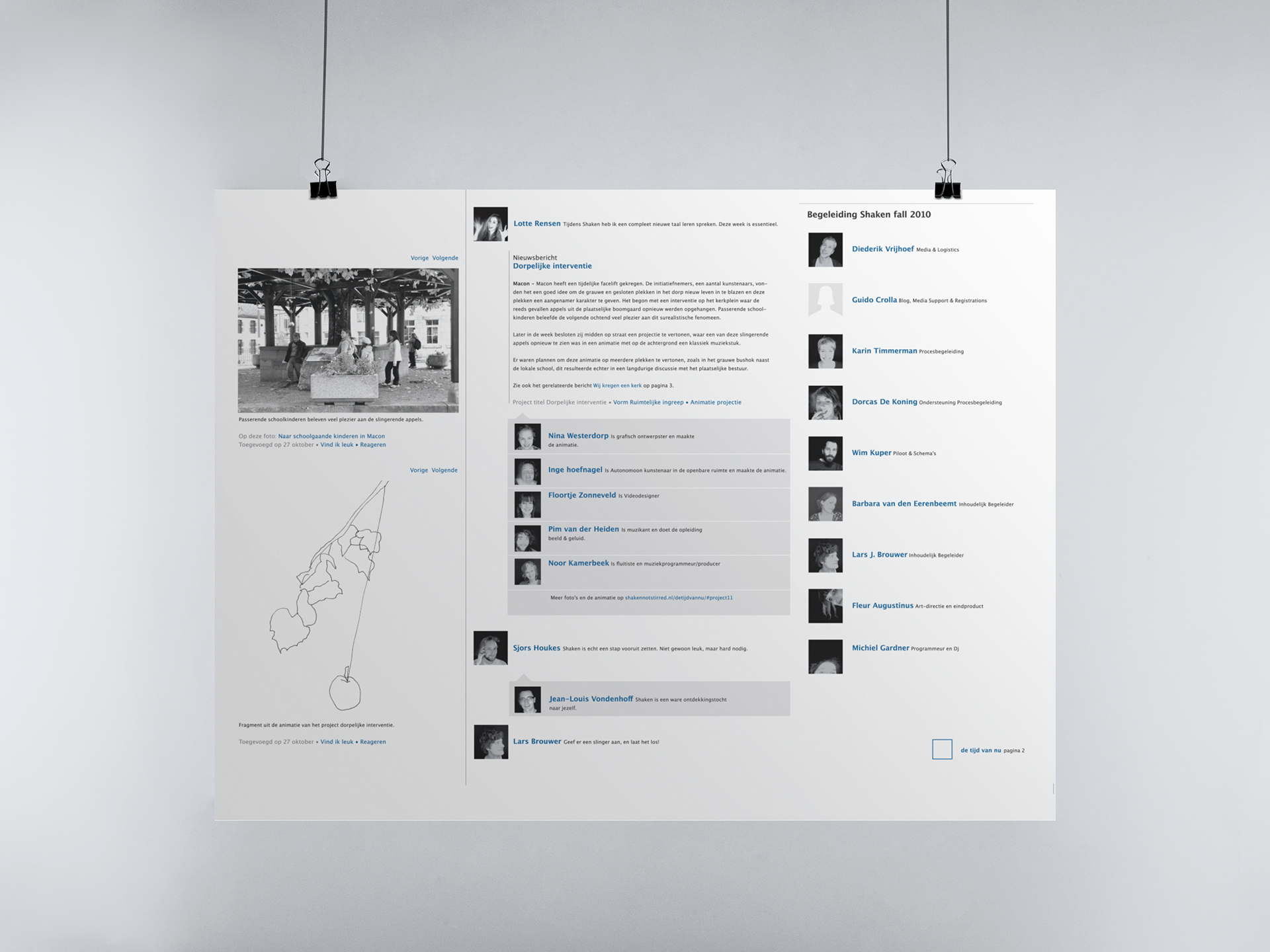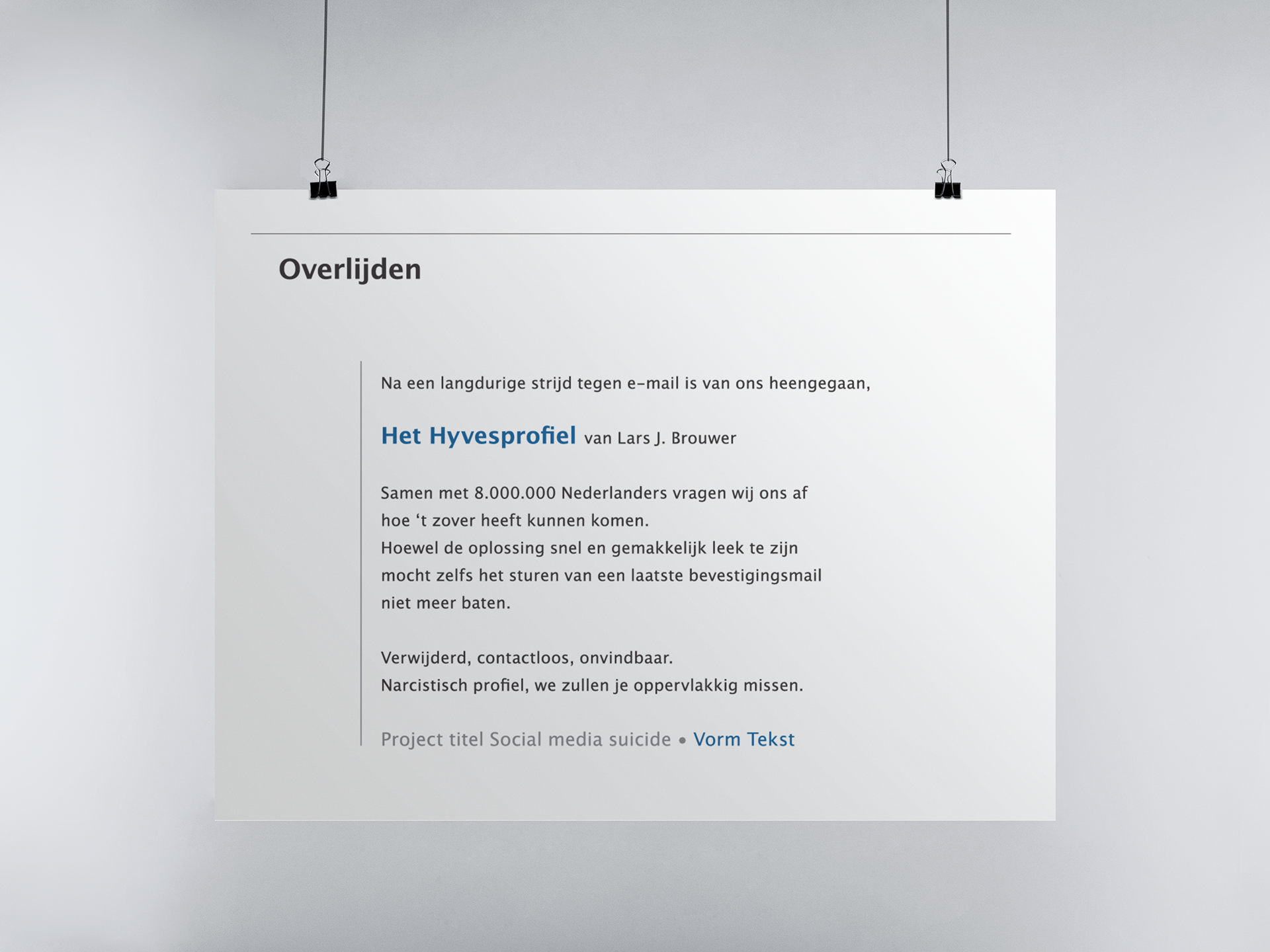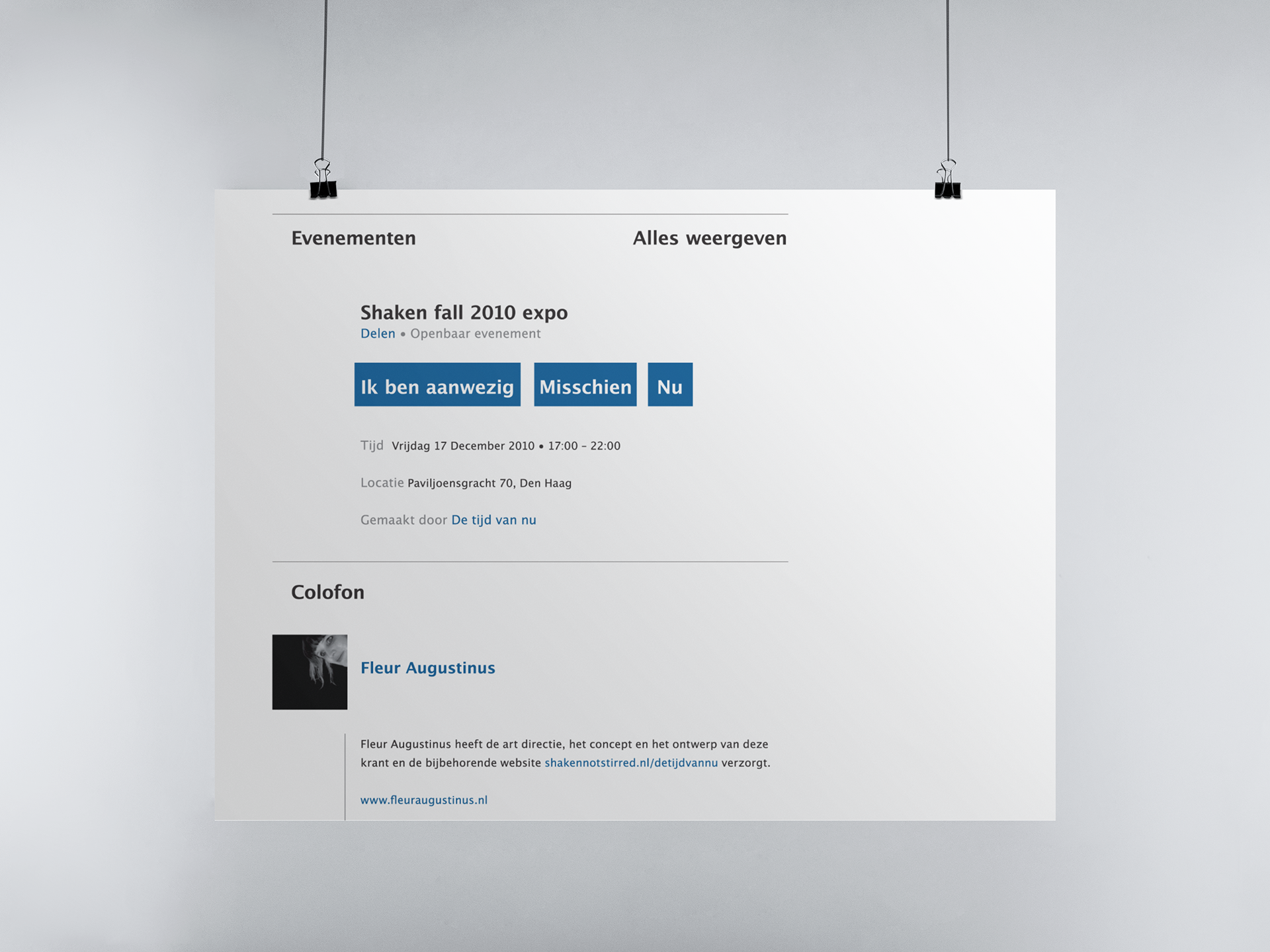 Behind the scenes
As I didn't had a proper camera I had to come up with another quick solution to get each participant to have a similar portrait. I created a 'photobooth' with black cardboard where the participant could take their portrait using iOS Photobooth application on a laptop.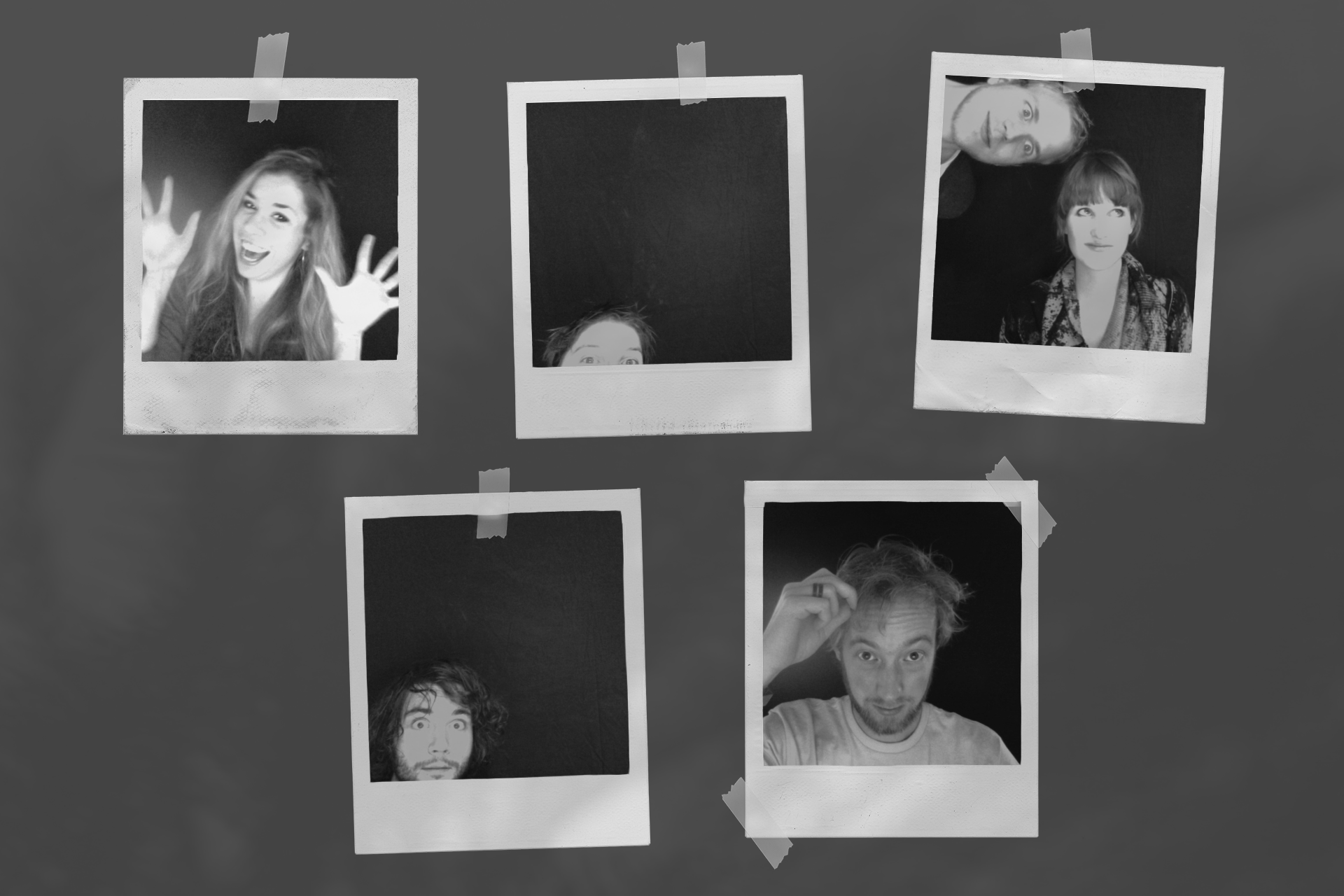 Printed end-result of the Newspaper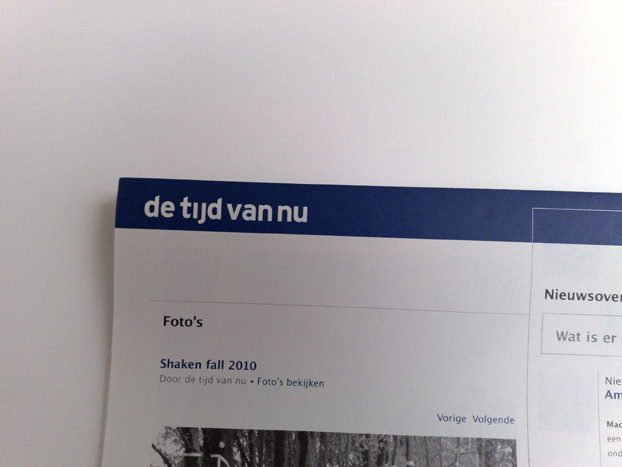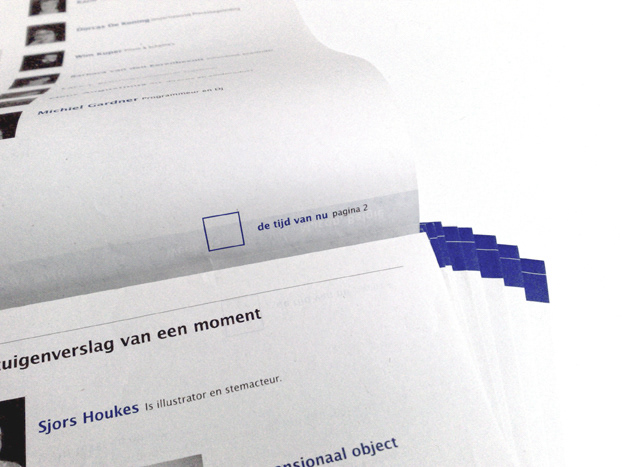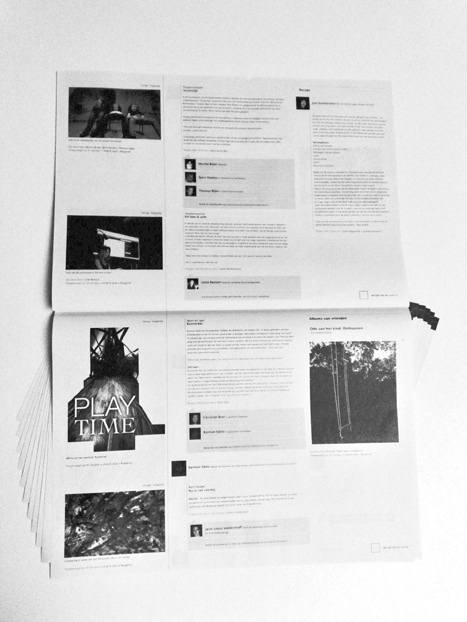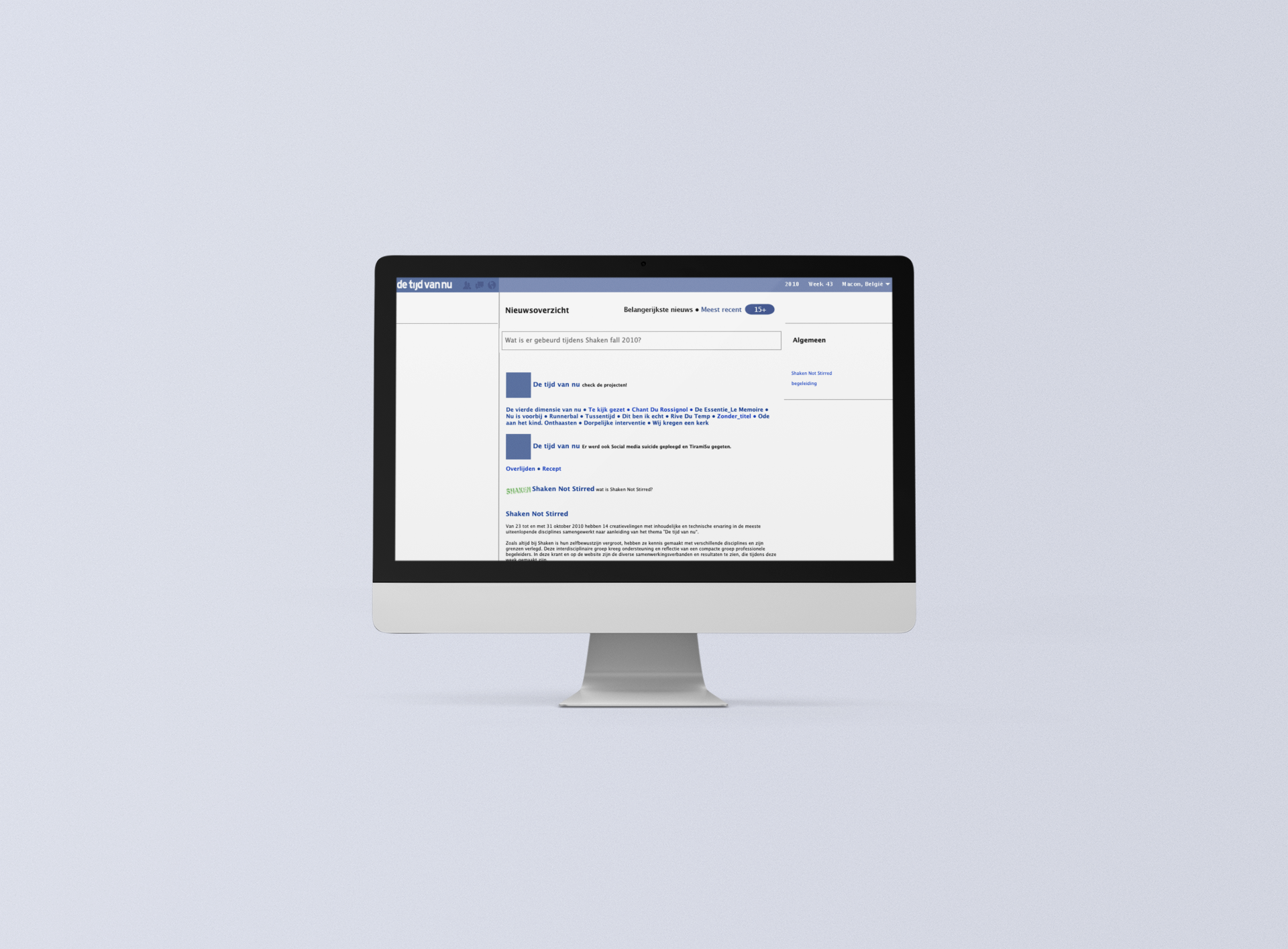 Creating a physical Facebook environment